SIMEON TUITT HOME VOICE CONTROL AND ARTIFICIAL INTELLIGENCE
I want to introduce you to a speech recognition software that lets you take control of your multimedia Home Theatre PC so you can use it to voice navigate through your movies, videos and music, just like you've seen in the movies.
Now not only can you control your Home Theatre, you can create home automation commands for turning on lights, plugs, fans, TVs, DVDs, your security system or even have the software perform business tasks like booking in ads, loading websites you use, bumping posts on forums or social networks and telling you when you have e-mails in voice and how many you have and from who they were received.
You can reduce your reliance on using the keyboard by using custom voice commands to control the mouse and keyboard which speeds up tasks and saves you getting repetitive strain on your wrists typing.
SEE HOW I USE MY VOICE CONTROLLED ARTIFICIAL INTELLIGENCE
This speech recognition software is highly customisable so you can create your own commands (like those you see in my videos) and Artificial Intelligence name to address your computer by rather than a canned name picked by someone else for you to use.
The software runs on your windows PC, so it continues to work if your internet connection is poor or drops or even goes down, that is why I have used the software I will reveal in my DISCLOSURE AUDIO.
DISCOVER THE SOFTWARE ONLY 1000 PEOPLE USE AND MONETISE IT
So my audio which you can get from this page reveals the software and website to get it that I use and have used over a year now for my Home Voice Controlled Artificial Intelligence.
Once you know the software you can go and download it and start using it in the same way myself and an elite few others are doing to have Home Artificial Intelligence voice control to do the sorts of things you have only ever seen done in the movies with voice control and voice feedback from a home.
INTRODUCE IT TO OTHERS AND MONETISE IT BY CREATING SKILLS FOR IT
This software has been available for years and is constantly updated, the creator made it for his own uses to voice control his home theatre PC, so his uses like all great inventions was a personal one.
So very few people have heard about his amazing voice control software and seen what it is capable of, for instance he has an app on the play store that is years ahead of its time because it allows you to use your mobile as a WIFI MIC to give commands to your computer.
There isn't anything else like that currently available, all voice control solutions require some voice HUB which is limited by location, so if you put it in your front room, you can't use voice control from the kitchen or bed room.
I USE MY PHONE, TABLET PC AND SMART WATCH FOR VOICE CONTROL
With the WIFI MIC that links into the software I will be introducing you to, you can use voice control anywhere in your home you have an android device. I have the WIFI MIC software on my smart phones, tablets and my smart watch so I can do voice control from anywhere by speaking my commands into my watch.
A FEW OF THE BENEFITS OF GETTING INTO HOME VOICE CONTROL ARTIFICIAL INTELLIGENCE
Voice control your video and music media, home automation, and PC using a single software

Ready to use commands for controlling your favourite media player by voice commands

Customize your own actions to be performed and choose your own voice commands

Highly customisable, you can create completely custom commands for any actions or macros

There's 2 speech engine options, supporting more than 20 languages and accents
I'VE BEEN USING THIS SOFTWARE OVER A YEAR FOR VOICE CONTROL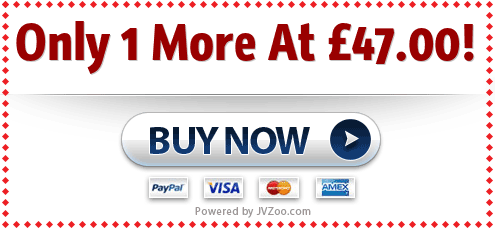 BONUS RESELL RIGHTS TO SELL THE AUDIO FOR 30 DAYS
OUTSIDE THIS OFFER I CHARGE £300 A MONTH FOR RESELL RIGHTS
I sell this audio info product for £100 by itself from my web site, for a license to sell it I charge £300 a month, Today while you can see this message, you can sell my audio and keep everything you make from its sale.
So for less than I sell the product retail you can have a 30 day license (resell rights) to sell the audio to those looking to get into smart home automation or want to know how to monetise it in the way my audio explains.
You can not use my name Simeon Tuitt when marketing the product.
You can not license rights to others to sell this audio product.
WHAT YOU CAN DO HOWEVER IS THE FOLLOWING
You can sell the audio product for whatever price you like, £10 - £100 or more.
You can keep all the money from your retail sales.
You can sell the product on CD-Rom, DVD or Micro SD Card on eBay or from a website.
You can learn the info from the audio and then sell a high ticket webinar teaching others.